Three Gems (aka Jewelry Tools)
Prototypes of jewelry repair tools.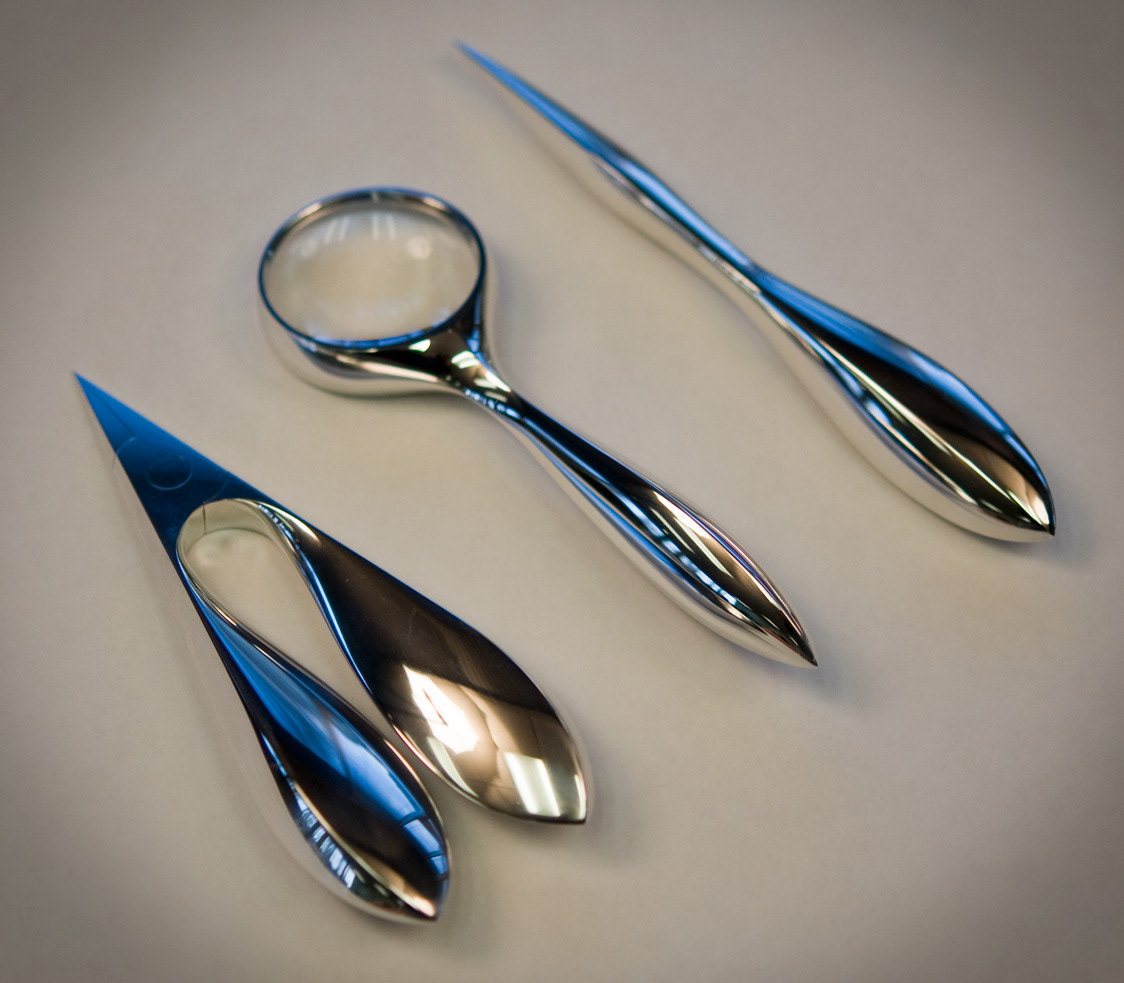 My Role: Design, Fabrication
This set of jewelry tools wasn't only meant to fix and repair fine jewelry but also to be jewelry itself. Inspired by both the angular, geometric forms of military aircraft as well as the organic bodies of sea creatures, this hand polished aluminum product family of pliers, a magnifying glass and a screwdriver were designed with pure beauty and function in mind.