13-step program (aka Ship's Ladder)
Steel ship's ladder, rooftop access hatch and deck for urban condo.
A new, mod condo wanted roof access and not just for margarita parties. They needed a way to clean the rain downspouts, which were 30 feet above ground, and also to alleviate summer heat from the top floor. We came up with the best of both worlds: a small rooftop deck complete with a bright yellow all-steel ladder and a rooftop hatch. Bring on the cocktails.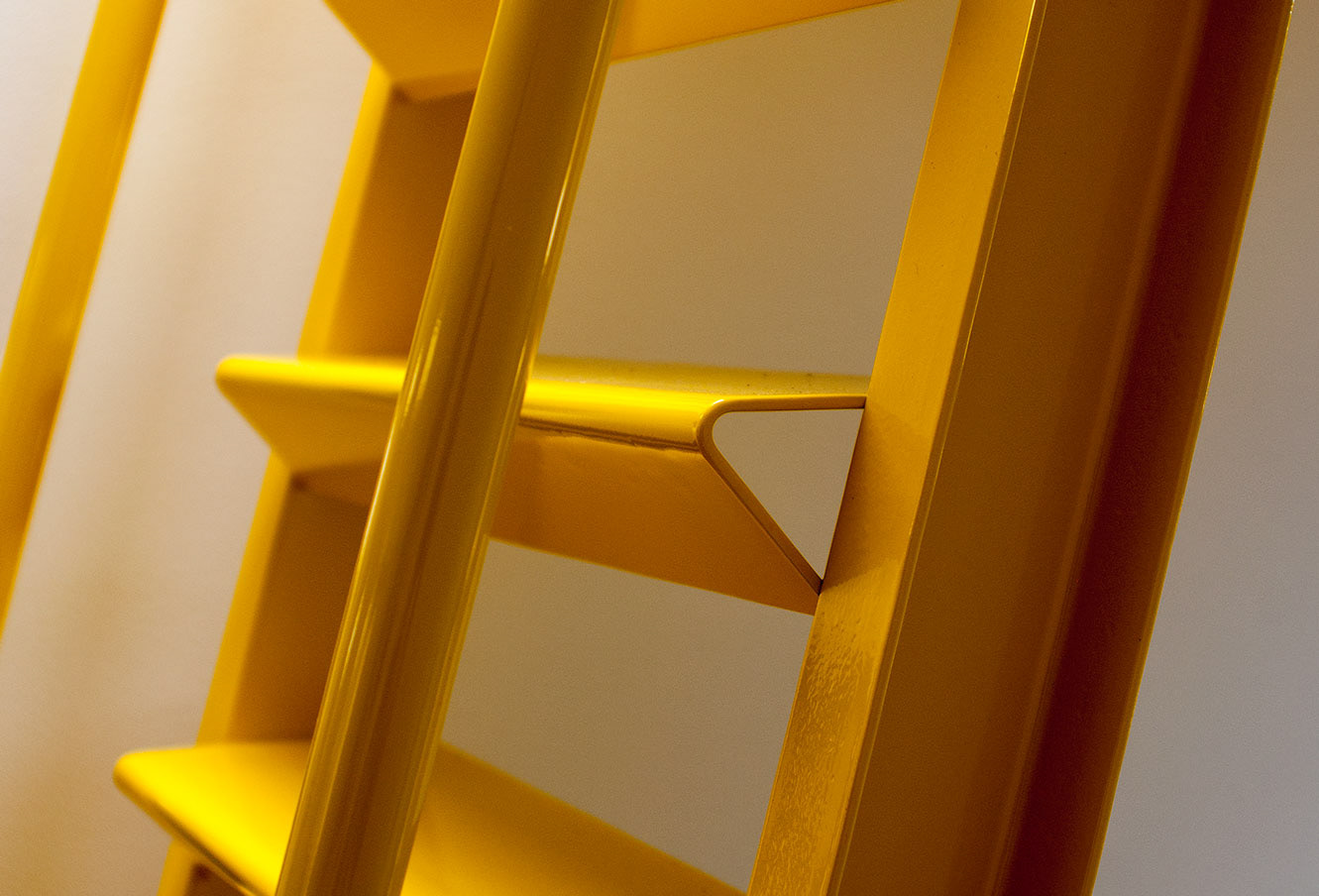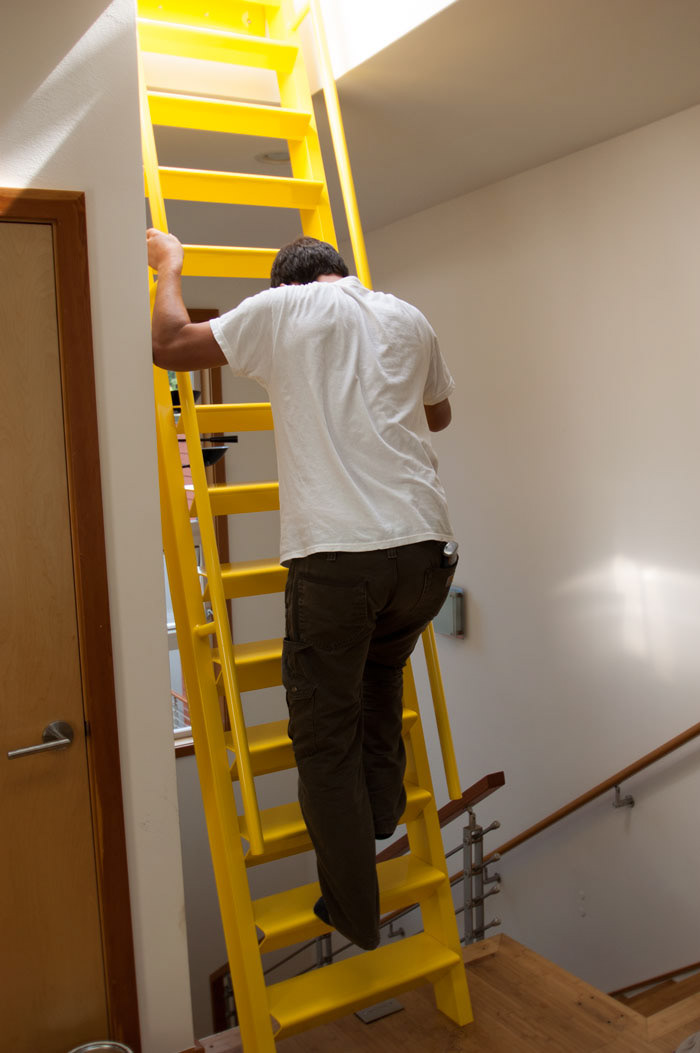 My Roles: Lead Designer, Schematic Design, Permits through C.A.
General Contractor: Tim Tanner of Tanner Construction LLC
Structural Engineer: I.L.Gross Structural Engineers http://www.ilgross.com
Stair Fabrication: Robert Schreib, Total Welding & Machine Fabrication
Location: Seattle, Washington
Year: 2013